Product Warranty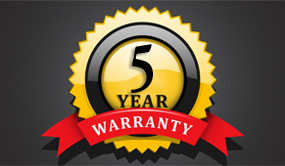 For five years after the date of purchase, Trident Emergency Products, LLC warrants its products to be free from defects in materials and workmanship when properly installed, operated, and maintained.
If during the warranty period, a product is discovered to be defective, Trident will, at its option, replace or repair the warranted product or grant the purchaser a credit for the product claimed to be defective. Trident will have the sole discretion to determine whether the product was defective.
This warranty is null and void if the product is damaged due to abuse, misuse, negligence or accidental causes.
No warranty of merchantability or fitness for a particular purpose, nor any warranty, express or implied, is made by Trident. The foregoing states Trident Emergency Products, LLC entire and exclusive liability and buyer's exclusive remedy for any claim or damages in connection with the sale of its products. In no event shall Trident be liable for any special, incidental, or consequential damages whatsoever.